Lucid Reality was originally founded in the 1990's by Peter J Rini.  He worked as a software engineer for several different companies over the years, but he kept Lucid Reality alive to pursue side jobs and projects.  He was always willing to help friends and colleagues with their side endeavors, so Lucid Reality was beneficial in keeping his main work separate from his side jobs and projects.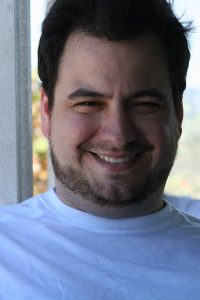 Unfortunately, in 2010, Peter passed away and Lucid Reality spent several years unclaimed and unused.  The domain was kept running by his younger brother, Scott, but was left as a placeholder.  In 2016, Scott registered the business to use in his own side projects and endeavors, mostly for Virtual Reality software and games.  Scott Rini is currently a software engineer for one of the largest enterprise software companies, but the idea is that Lucid Reality will live again and carry on Peter's legacy.
Lucid Reality has plans to release several Virtual Reality demos and games.  Free at first, but will eventually move into the commercial space once sufficient games or software has been developed.  Great things are coming so stay tuned and check back!